• crockery • cutlery • dinnerware • napkin • poppat jamals • table decore • tableware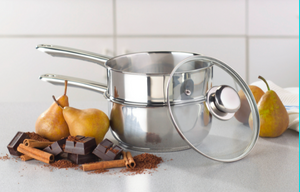 Why Triply Cooking is a labour of love. And triply is its ultimate tool! What is Triply cookware? Triply as the name suggests has 3 layers of materials. Why 3 layers you may ask? Well, research has enabled us to unlock the benefits of different types of materials to bring about the following characteristics         Ensure even heating – a pan that is evenly heated ensures your meal is evenly cooked. It's that simple!         Low energy consumption – Less oil + Less gas = More savings!         Maintain the integrity...
---
• coasters • crockery • juice glasses • plates • sale • table • table covers • tableware • trays • trivets • tumblers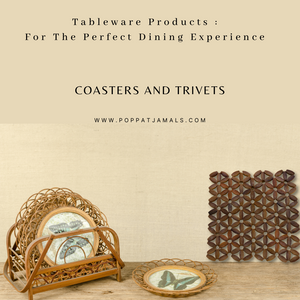 Tableware Products For The Perfect Dining Experience We are here to choose tableware for your experience that helps you to shop easier. Let us have a quick question within us, what is the dining experience that makes us feels extraordinary? Is it the food or the platter skills? I would vote for both but now let me ask you whether you know the chef's skills. The principal and critical element is the ware we choose to dine and eat. So let us talk about how to choose the suitable tableware for you. Ware needs an elite set up and well-formulated...